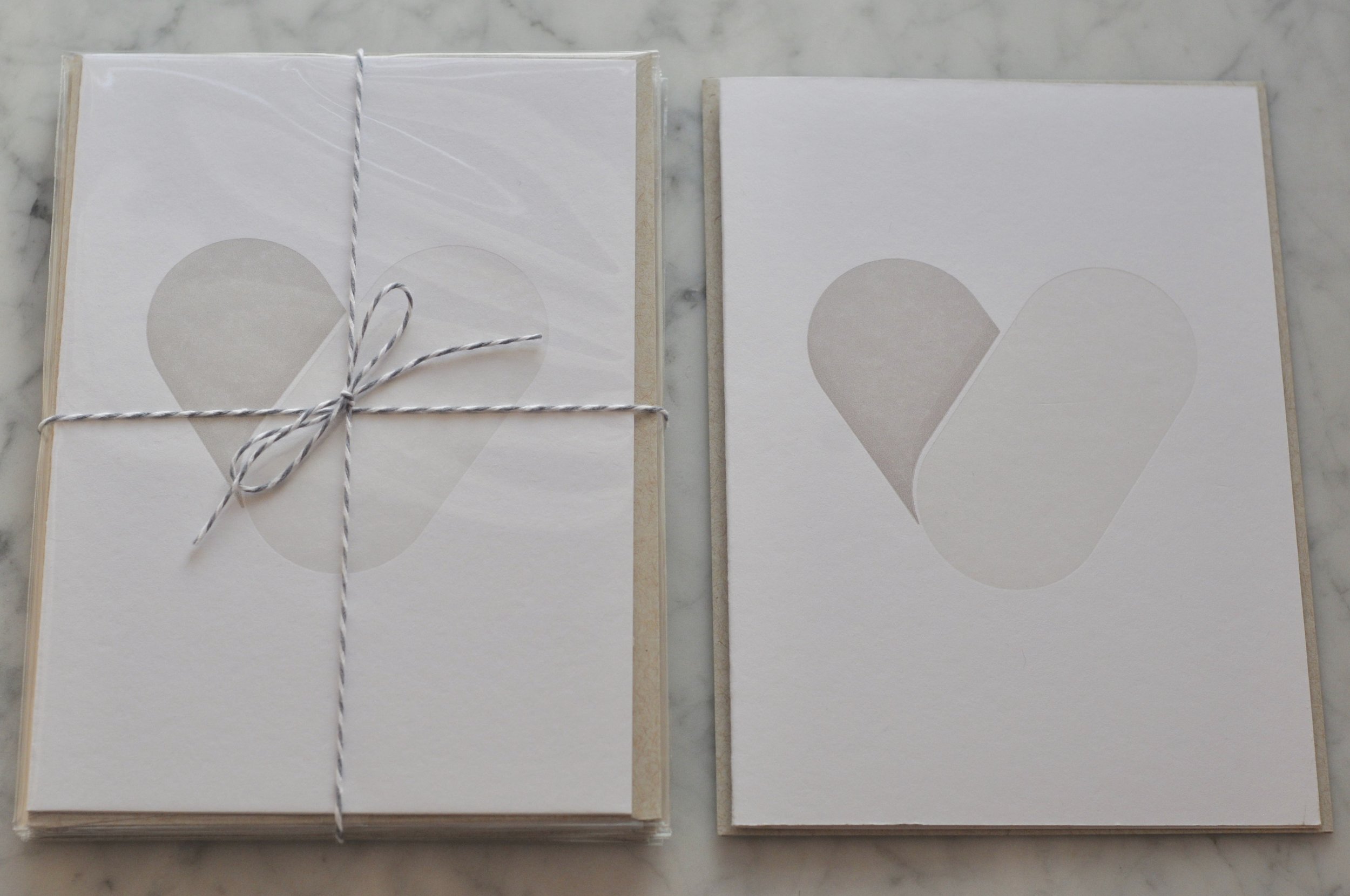 I have three exciting new products to introduce at Little Grey Heart. This week I have posted zipper pouches, tote bags, and letterpress cards. I am so excited about all these products.
Little Grey Heart Zipper Pouches are available in two sizes. The large zipper pouch is approximately 10"x6". The small zipper pouch is approximately 6"x5". Both zipper pouches are lined with 100% cotton custom LGH fabric. It's the cutest!
Little Grey Heart Tote Bags are 100% canvas. They are 15"W x 16"H with 21" handles. They are screen printed with mini little grey hearts.
Little Grey Heart Letterpress Cards are hand-printed by The Red Door Press. The cards are 5"x7", blank inside, and perfect for any occasion.