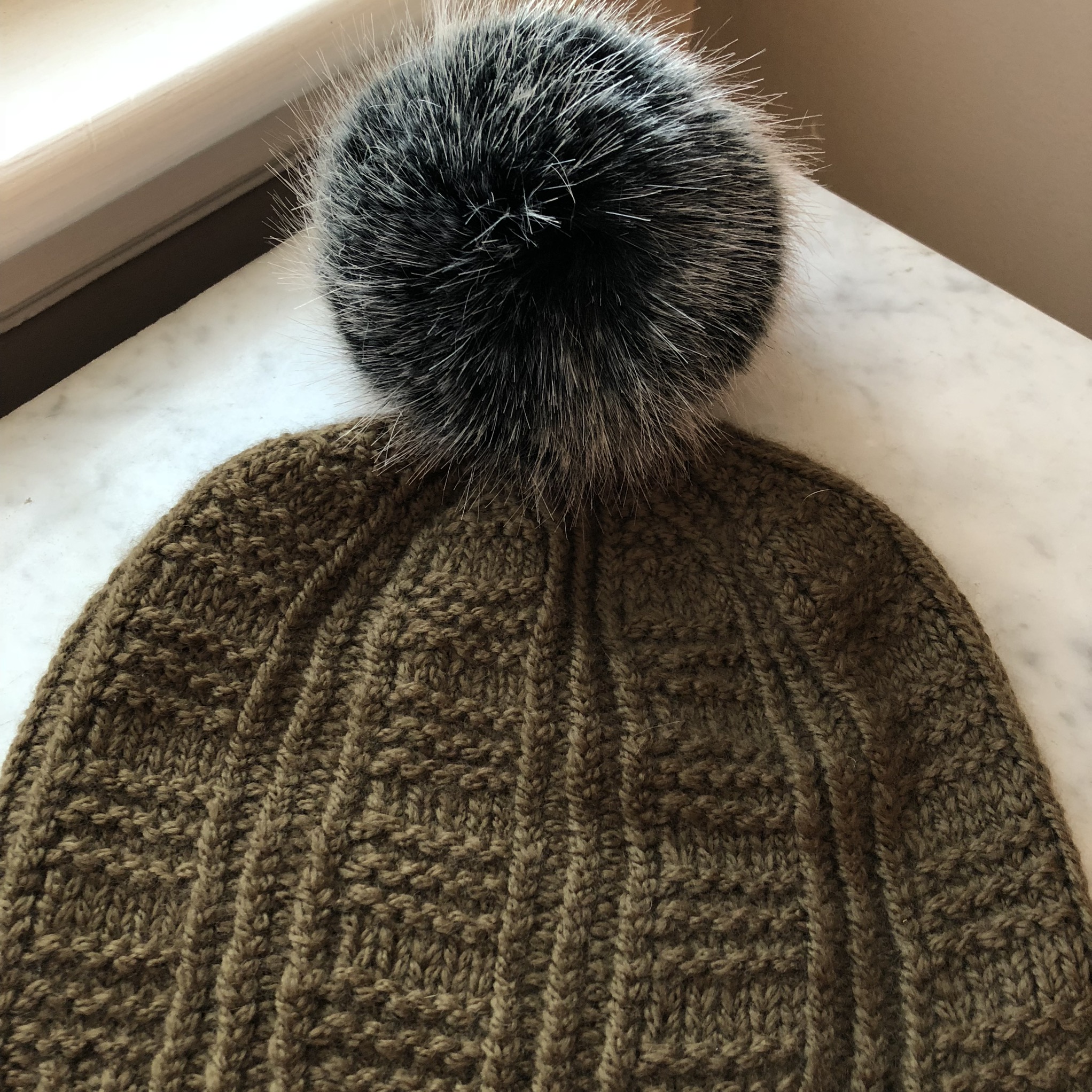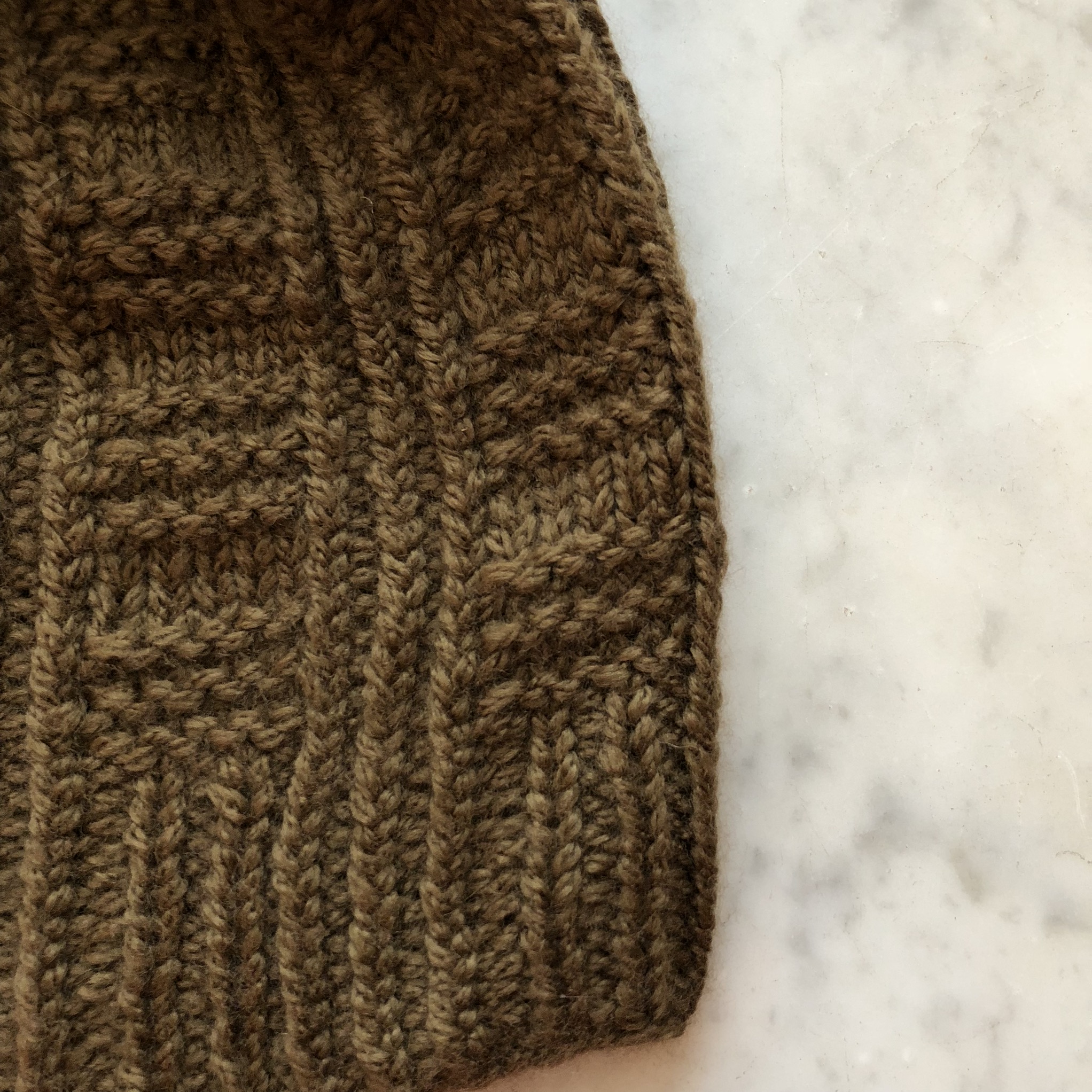 I made Tread for my oldest and dearest friend and amazing LGH designer, Megan. She has done so much amazing work for me; I wanted to make her something a little special for her birthday.
Tread is from Jane Richmond and Shannon Cook's book (haha cookbook), Within: Knitting Patterns to Warm the Soul. This particular pattern is by Shannon Cook. I love ALL her work. Everything she designs is so wearable and has excellent texture.
I love the texture of this hat. The balance created from the clean lines, cozy texture and playful pom is perfection. I felt like it was a perfect fit for Megan. The pattern used WOOLFOLK FÅR, which is dreamy. It's so incredibly soft and lightweight. And the colors are my favorite, moody and neutral. I ended up using the colorway Maybe which is a deep olive green with a hint of brown. It's so good.
I followed the pattern exactly. I started making the small and decided it was too small, ripped it out and went with the medium. The medium also felt a little small, and the pom looked HUGE on it. It's a great pattern though, and I want to make another one for myself for next winter.