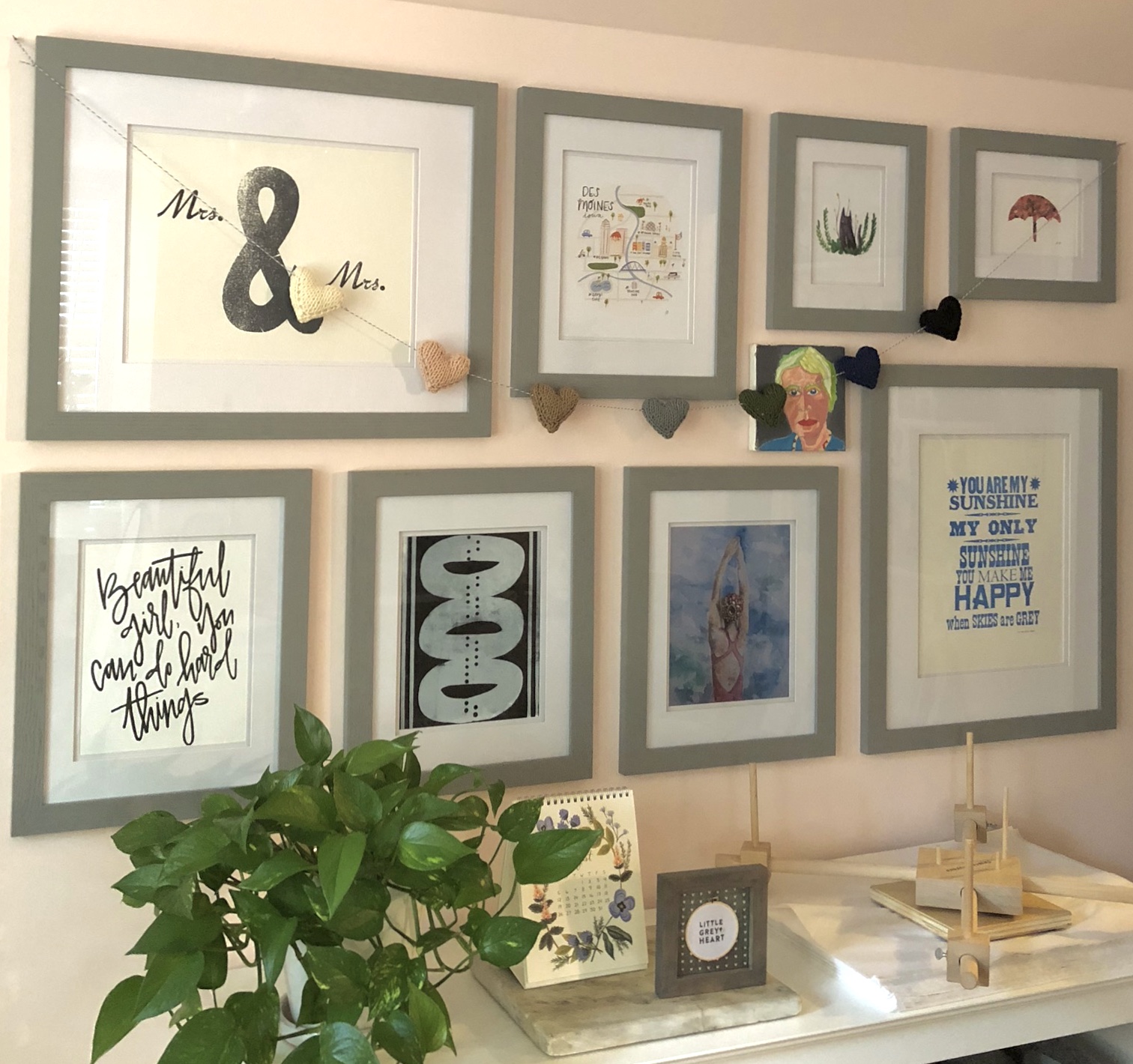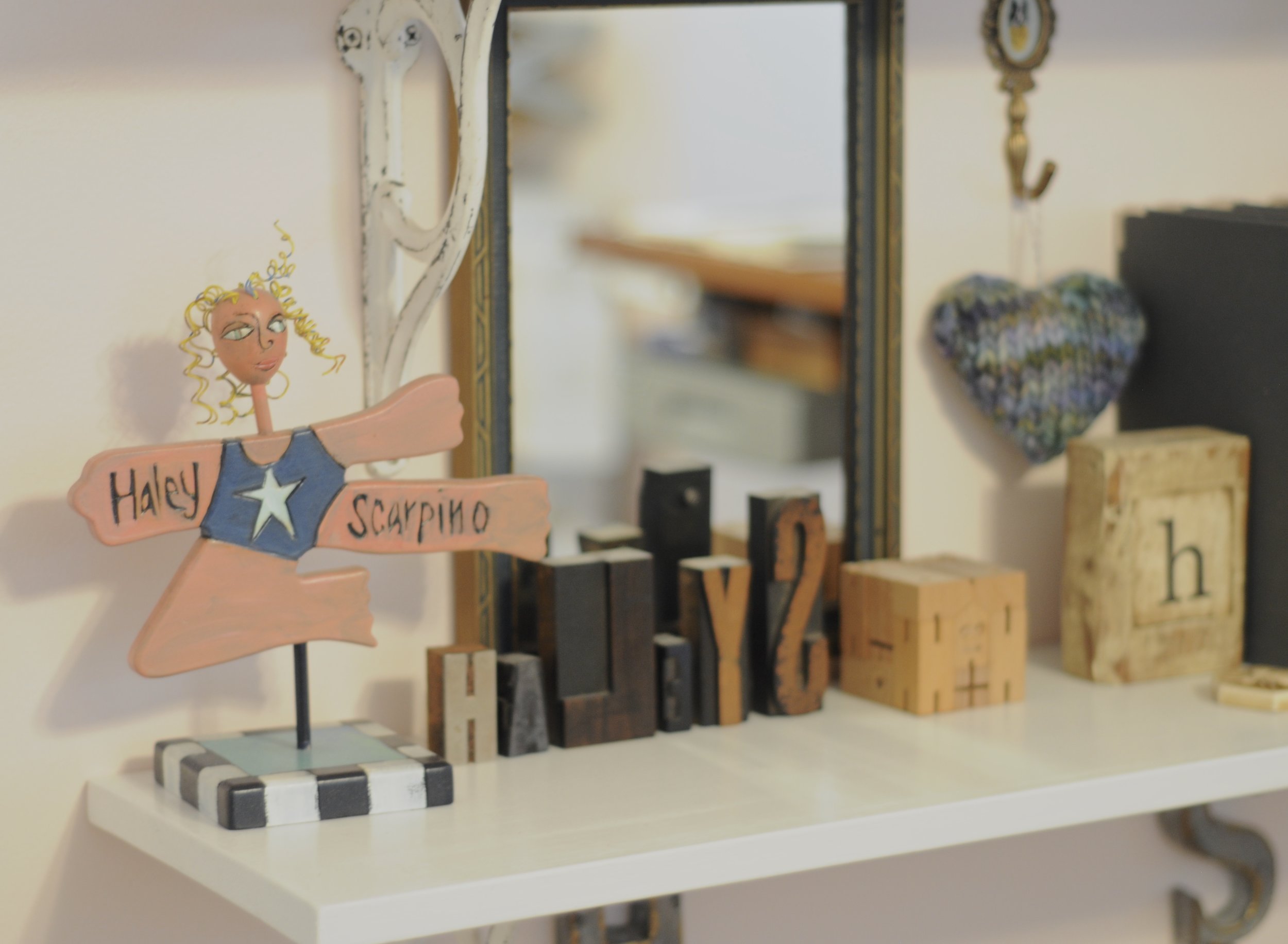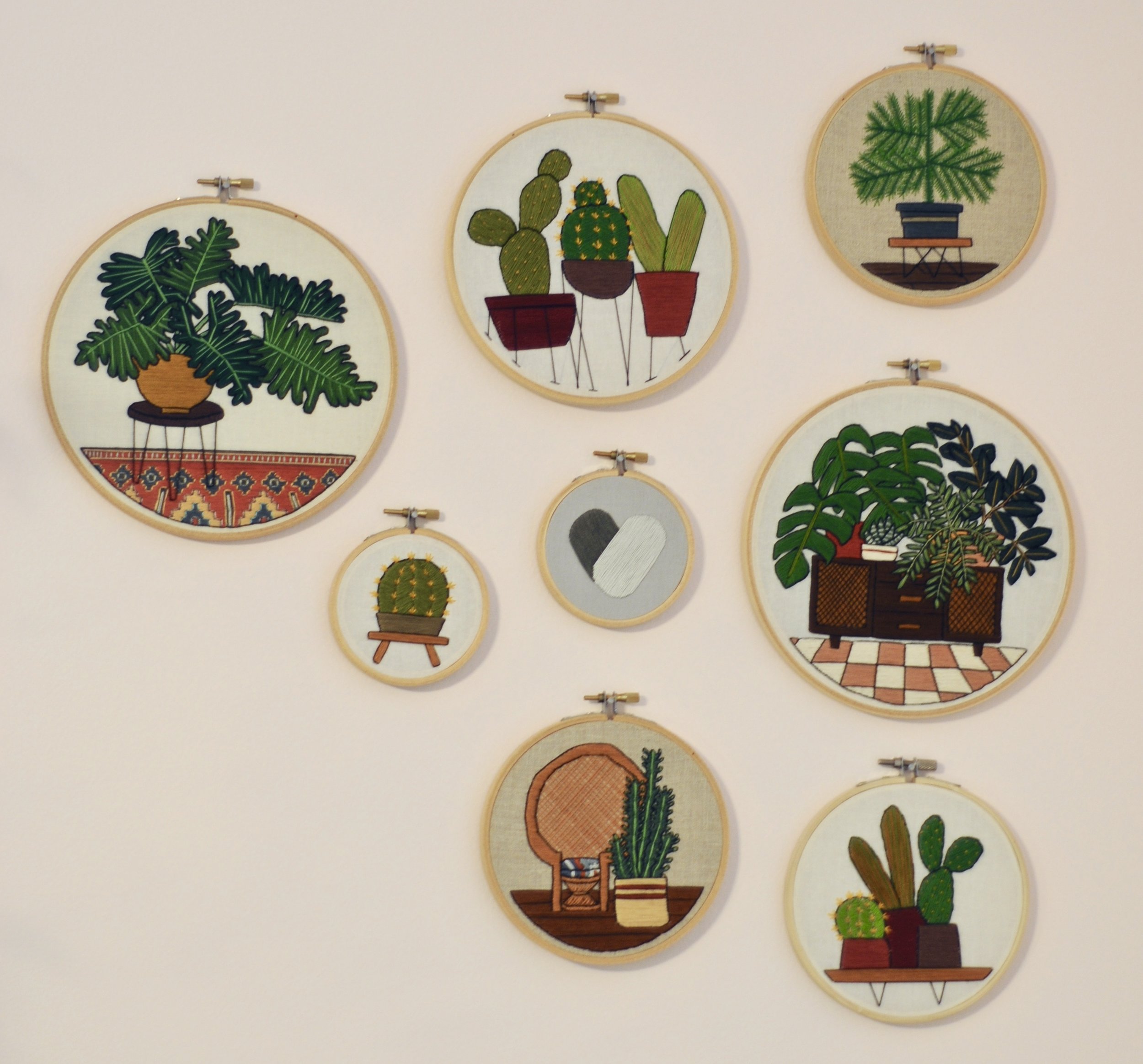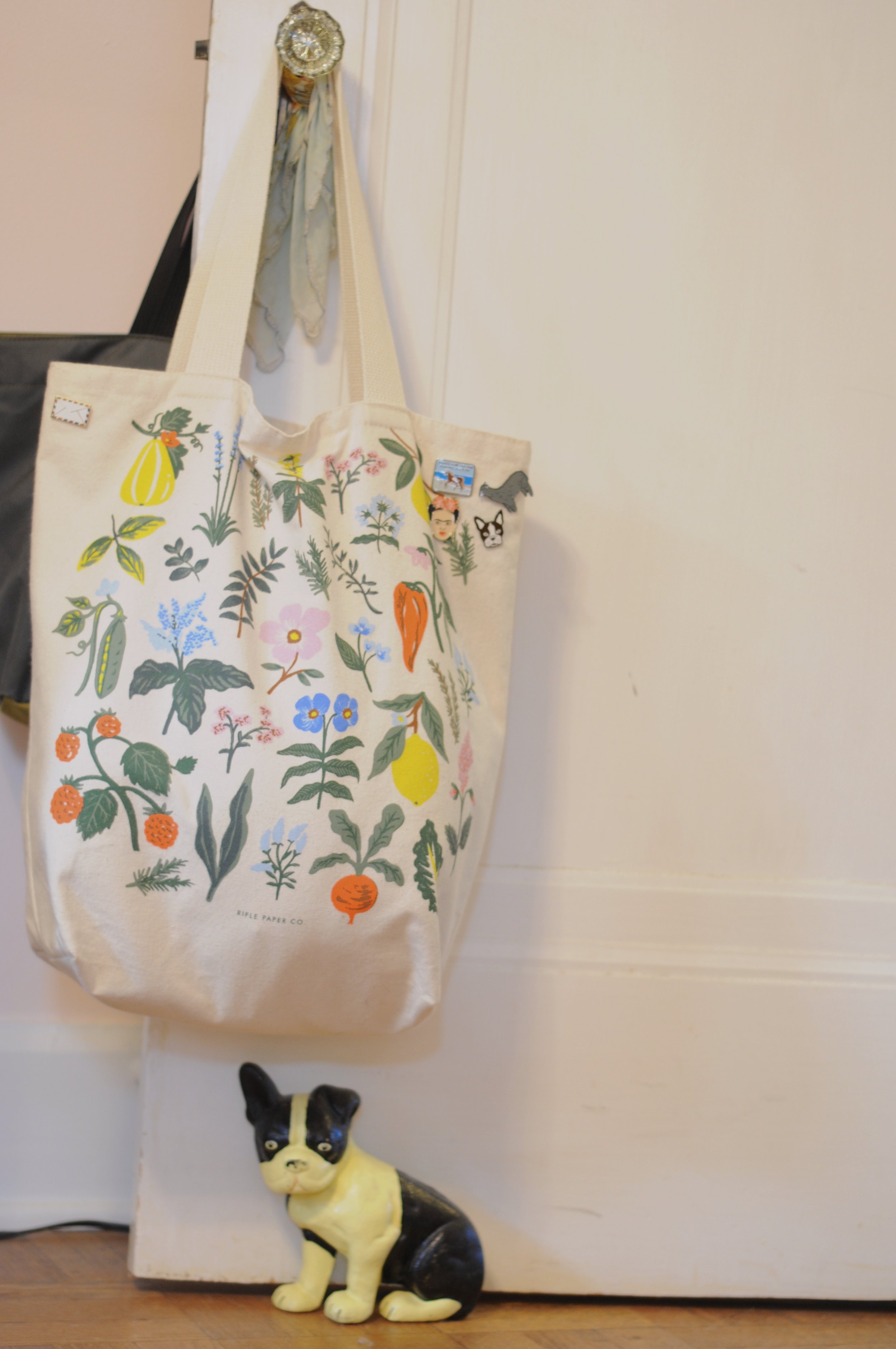 Earlier this summer my amazing wife helped me refresh my office. It's the space in our home where I spend the most time, but we hadn't really touched it since we moved in 4 years ago. No one sees the space other than us, so it was super easy to put off. However, it's the space where I create, and it was well overdue for a spruce up.
I think and create best in a space that is clean and orderly. My office is now bright, clean, and organized. The walls are pale pink and the furniture white with grey accents. I have plenty of storage that is easy to maintain by using bookshelves with felted wool bins. I made sure the things I use the most are easily accessible, so I don't have to go digging, and they are worked in the design.
I have a lot of artwork from other local makers and artists. It helps remind me if other people are doing it, I can do it. It's hard sometimes to be a one-woman show with a full-time job. It's hard a lot of the time, but I can't not do it. I love knitting, and I love sharing it with the world.