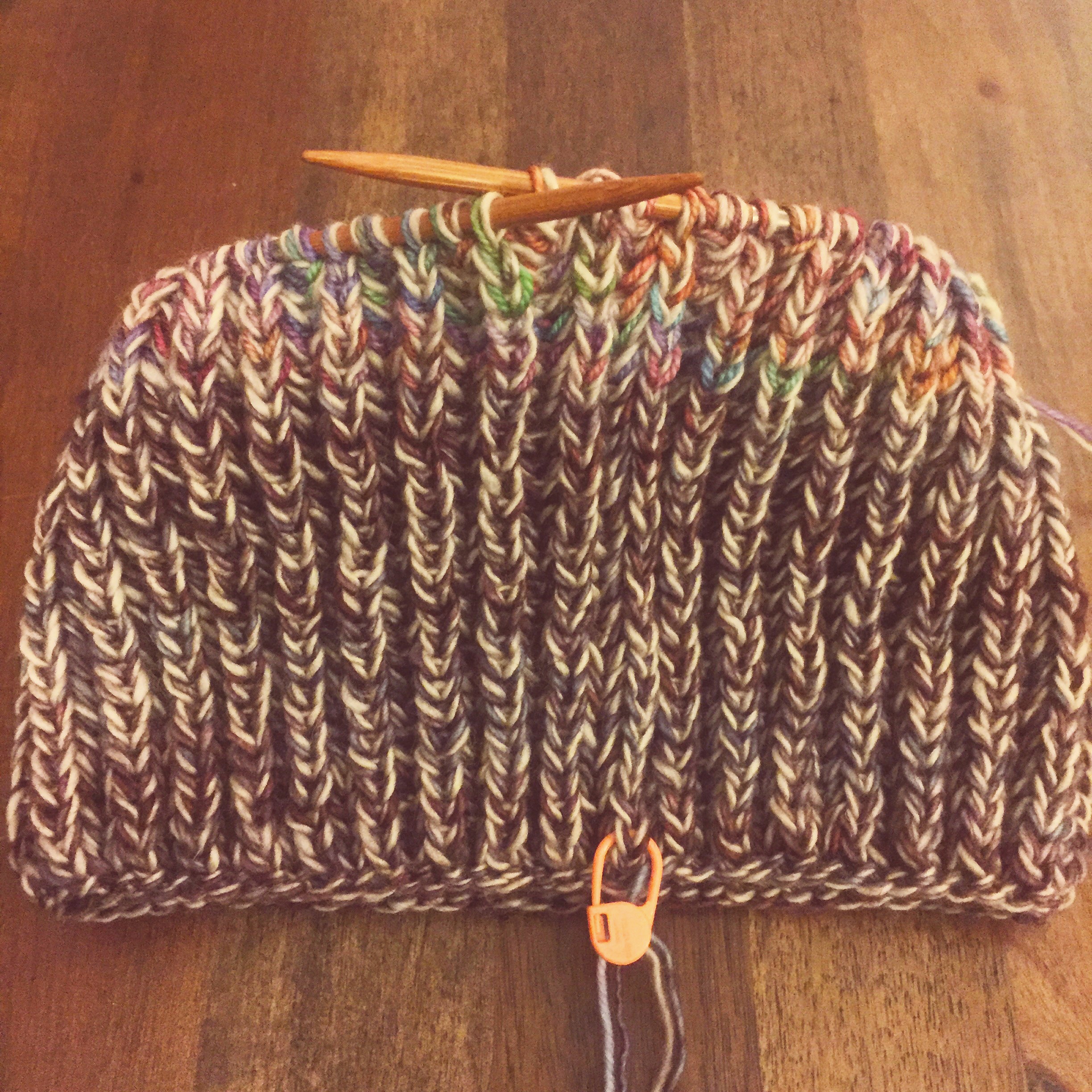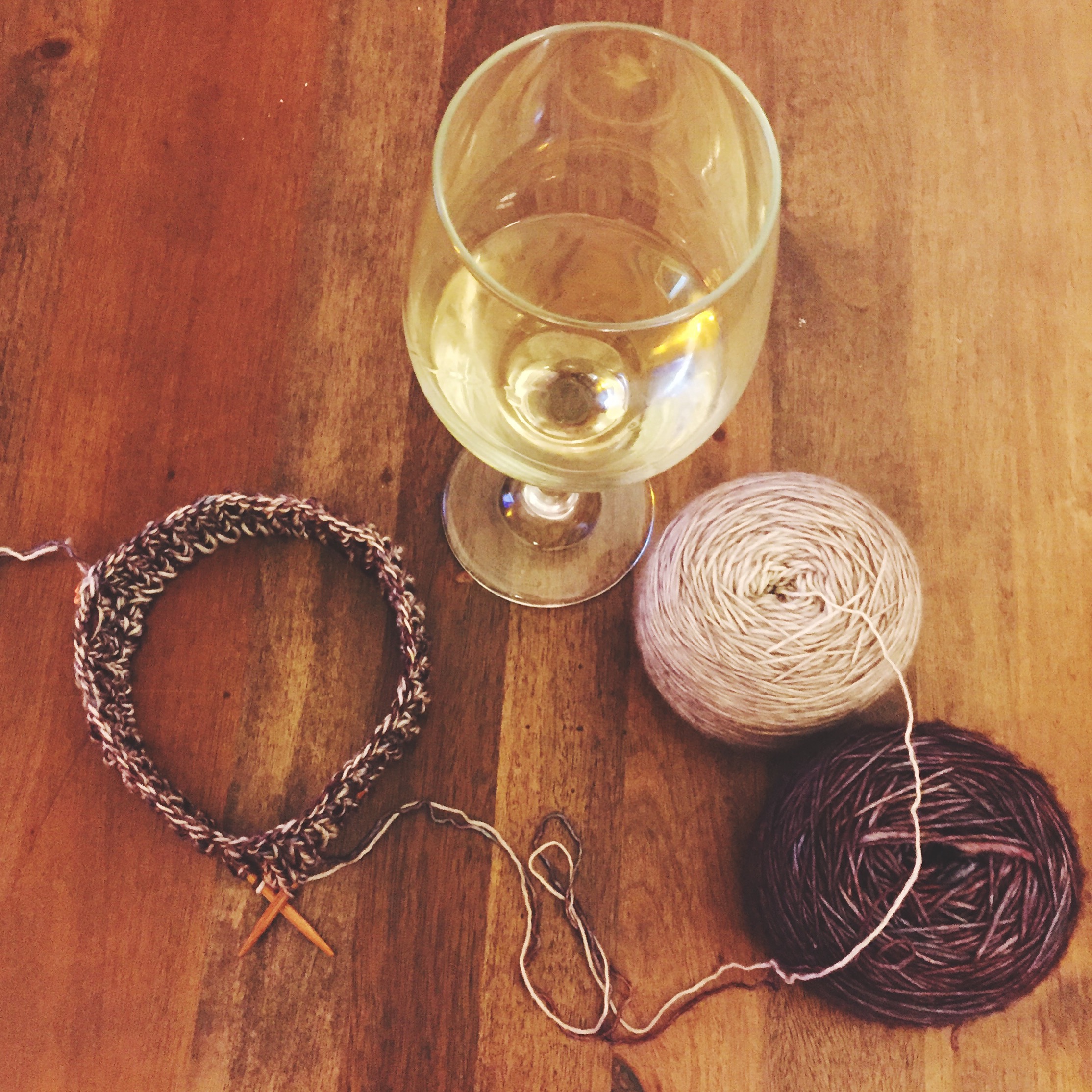 This was such a fun hat to knit! Once you get the hang of brioching, it's so fun. I totally get why everyone is brioching everything right now.
The pattern, Vanilla Fog by Andrea Mowry, is great. I love all of her patterns.
For yarn, I used Madelinetosh Tosh Merino Light in Smokestack for my main color. I used Madelinetosh Tosh Merino Light in Coal Seam for my first contrasting color and Madelintosh Twist Light in Care for my second contrasting color. I used the recommended yarn and needles for this project.
I knit this hat because I wanted to refresh my brioche skills and I wanted to sort out how to do brioche in the round. A while back, I took a brioche class at Hill Vintage and Knits. I had not made anything since the class, and I needed a refresher. I took Nancy Marchant's class at Craftsy, which the pattern recommended. I didn't do all the lessons, but just where I needed some help. I appreciated how the class was broken up into chapters. I thought it moved a little slow, but maybe that's because I wasn't a beginner. The part I found the most helpful was the beginning/end of each round. It's a little confusing, and if you don't get it right, it gets jumbled up. Once you do get it right, it's a breeze. I did have to start this hat over once because I messed up the beginning/end of the rounds. I also had to rip my needles out when I was just about to the decrease because I had dropped a stitch and couldn't sort it out. I was utterly amazed that I was able to get my needles back in and continue knitting.
The decrease was a little hard, and I'm not totally sure I did it correctly. However, when I was done with the hat, I turned it inside out, and it seriously looks awesome.