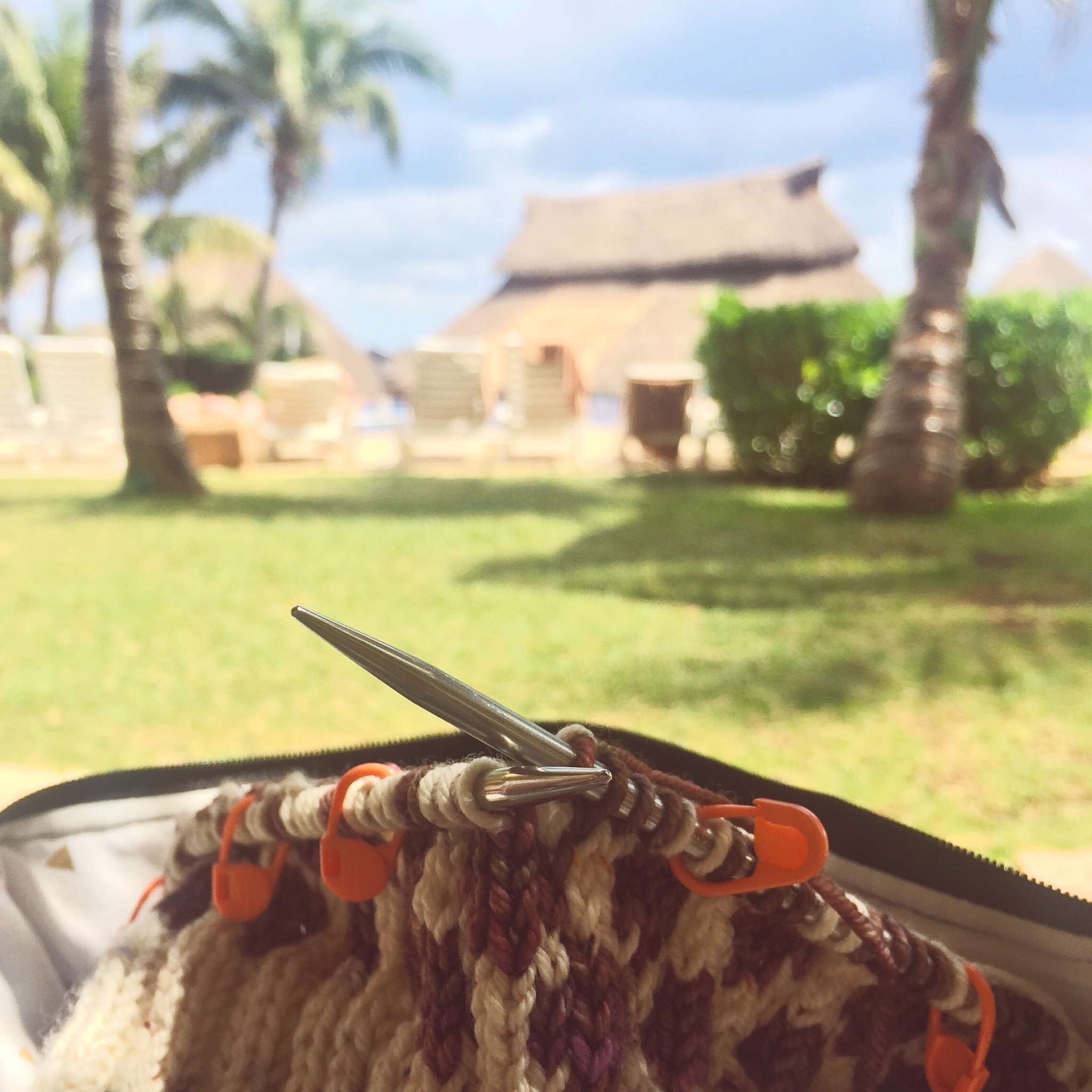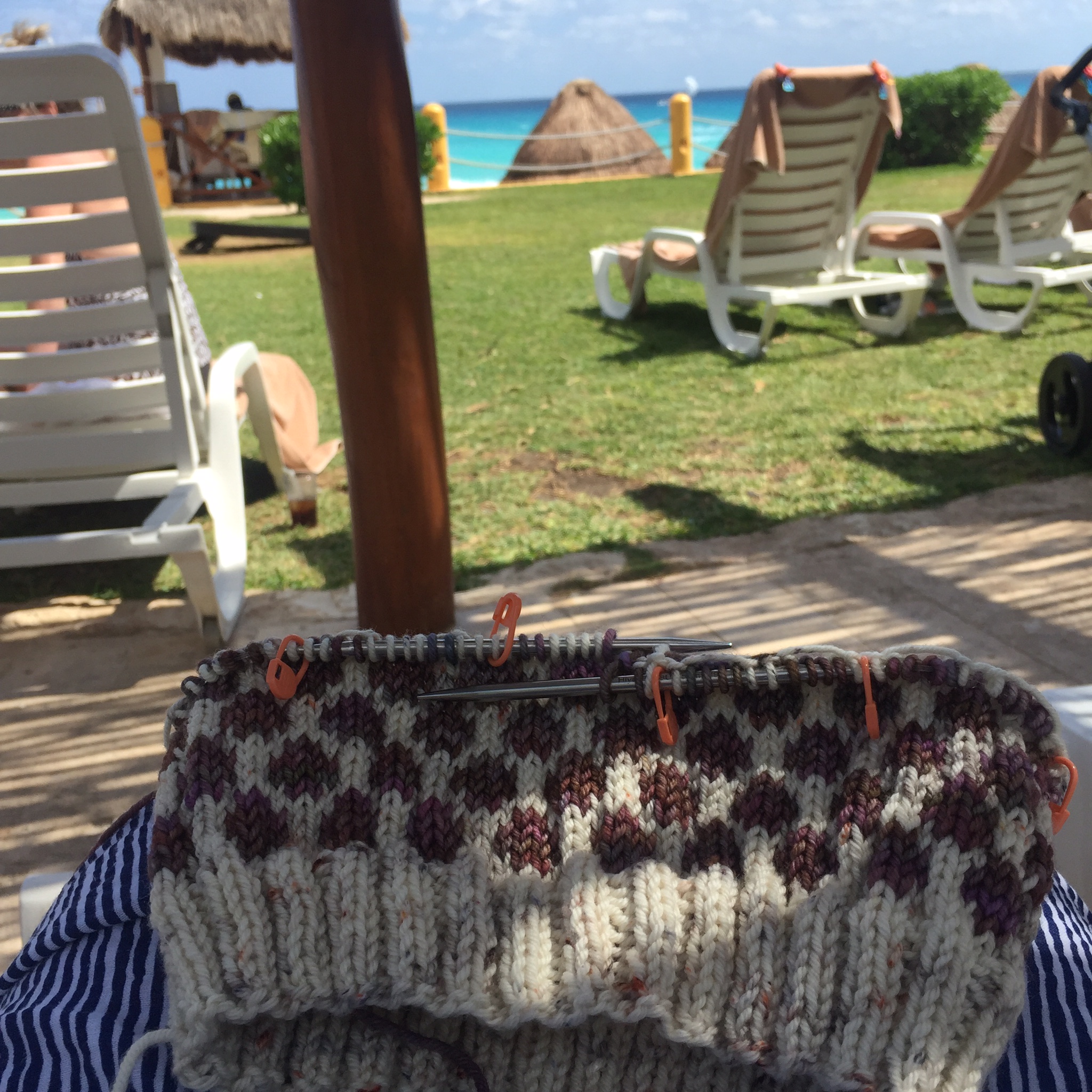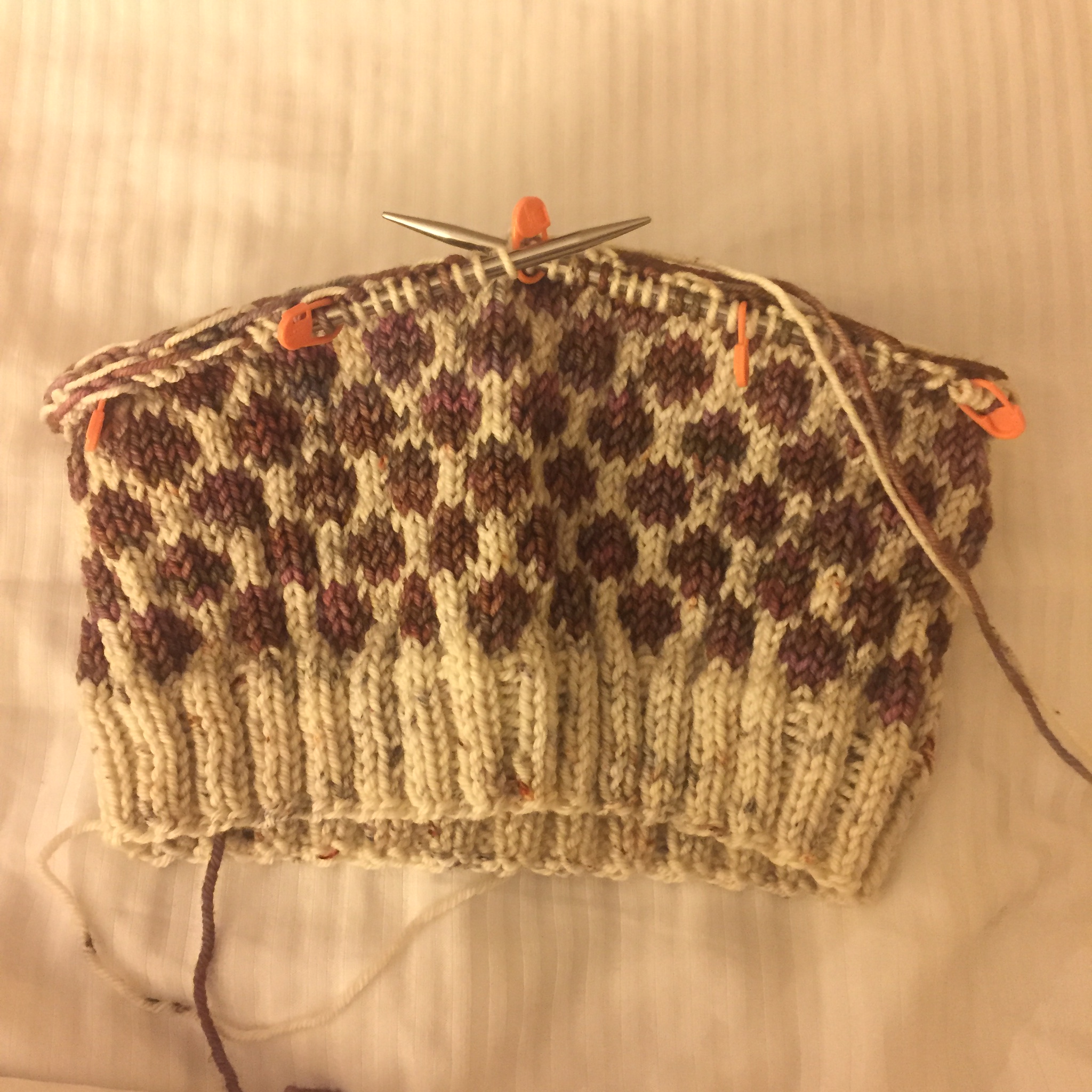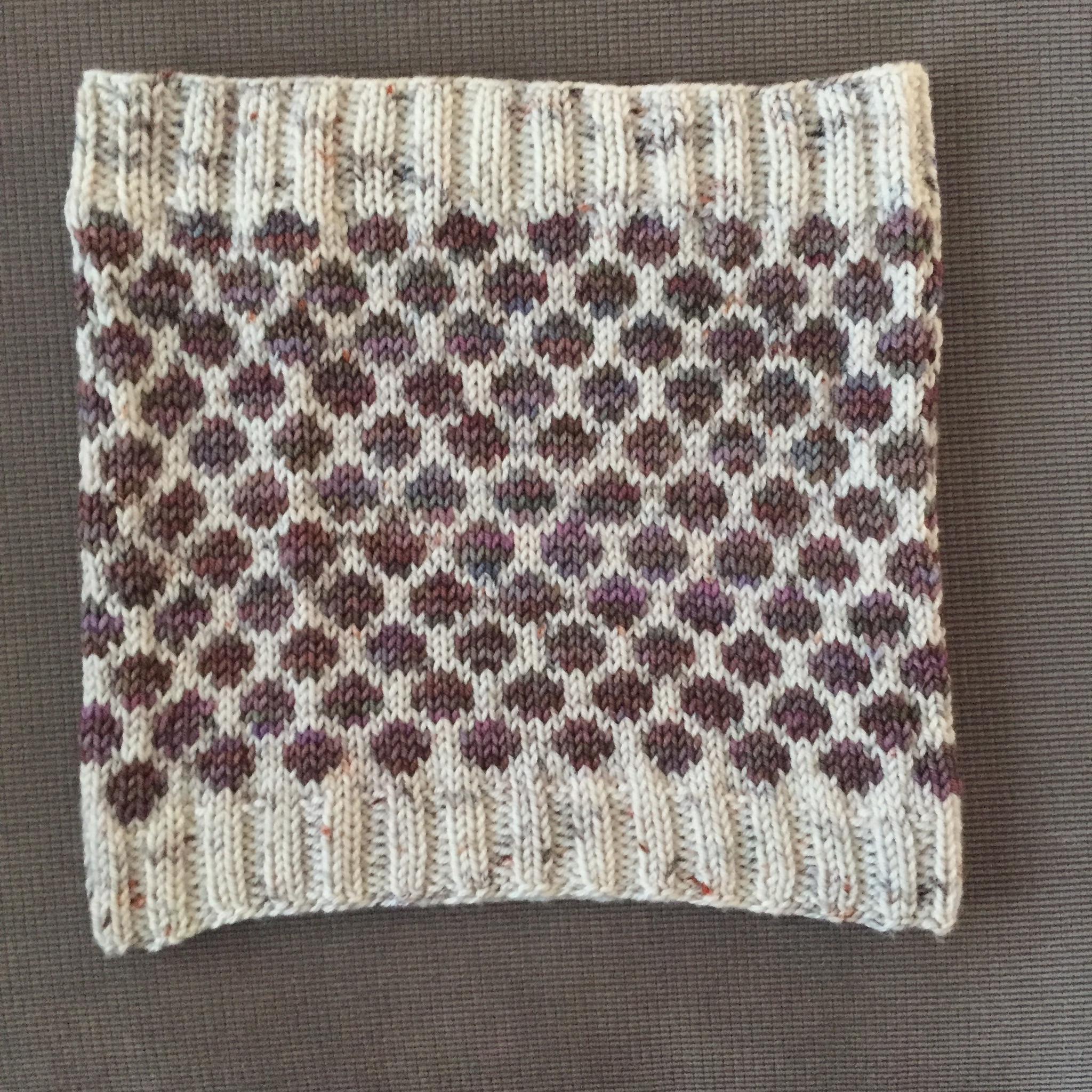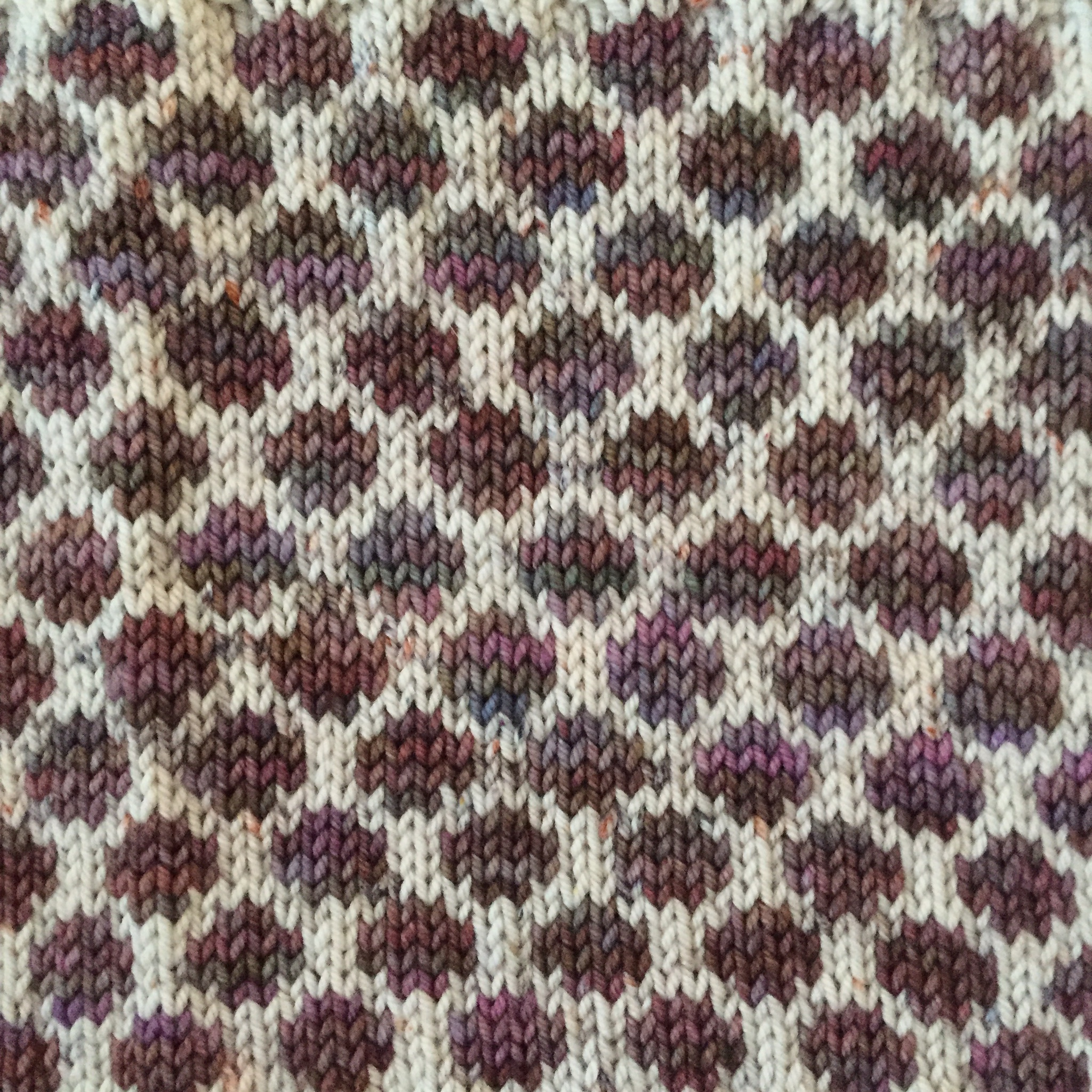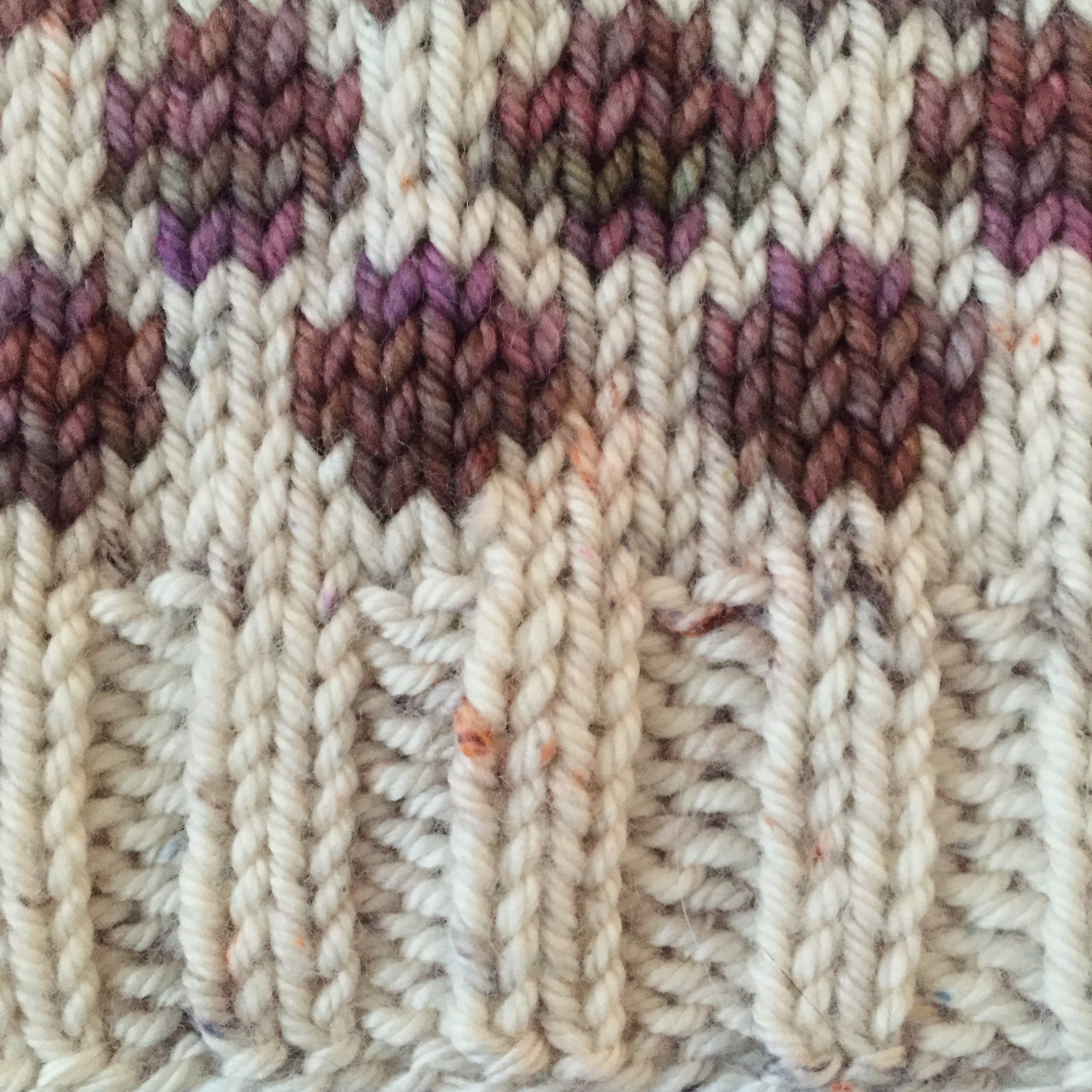 A couple of weeks ago, while I was in Mexico on a family vacation, I started PUDDINGyarn's Modern Fair Isle Cowl. A while back, I saw a fellow Instagram knitter, Rainingsheep, post photos of the cowl she made. I thought it was adorable. It was an easy pattern, but a good exercise in color work.
I used Madelinetosh Tosh Vintage in Modern Fair Isle (I did NOT realize the color name of the yarn matched the name of the pattern until just now... how crazy is that?!?) and Madelintosh Tosh Vintage in Grenadine.
I followed the pattern, but I do wish I had made it longer. I feel like it could have had a little more bulk. However, I loved the color combination I picked. The brownish purple of the Grenadine pulls the purple in the Modern Fair Isle, and they worked exceptionally well together.
The Modern Fair Isle Cowl was a last minute project for me. I brought five different knitting projects with me to Mexico. I know, I know, but don't you do that, too? I wanted one project to be easy, so I didn't have to think whilst sipping on fruity drinks all day. ;-) I'm so glad I brought this project with me. It was easy and turned out great.