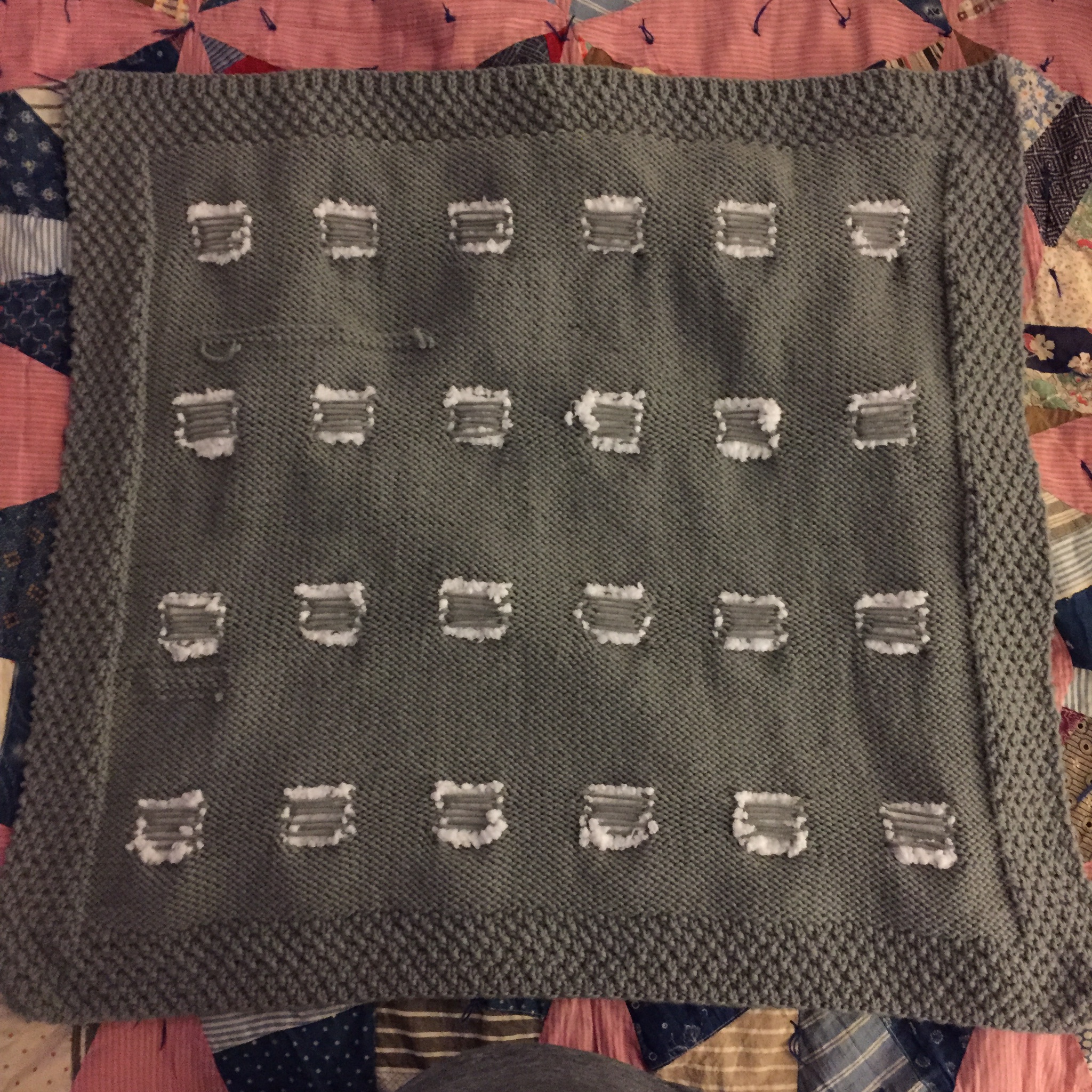 Hello! I am excited to be writing my first blog post of the 2015 knitting season. Of course I have been knitting all summer, but I took the summer off from blogging. I wanted to get organized for this fall. I have a lot of exciting projects and adventures in the pipeline and I can't wait to share them!
I want to start the season off with a very special project I worked on last spring. When I learned my cousin Brooke was expecting her first baby, I was thrilled. I wanted to make something special for them. I bookmarked this Sheep Blankie forever ago. It felt like the perfect occasion to finally make it. She didn't know the sex of the baby (she had a boy!), so I decided to go with grey. I know, big shocker. I love grey yarn.
I used Hikoo Simpliworsted for the yarn. I really love that yarn because it's so soft and it knits so nicely. It was a great choice. For the pattern, I had to purchase the book, Precious Knit Blankets for Baby. As it turns out, there are other cute baby blankets in the book besides the Sheep Blankie. The pattern itself was easy, but it was very time-consuming. Once I finished I had grey gingham fabric sewn on the back (I am not a seamstress) which I purchased from Purl Soho. I am glad I added the fabric. It gave the blanket a very finished look, and I think it will improve its durability.
I would make this blanket again, but it would have to be for someone very special, like Ben. <3